ÖSD Zertifikat B2 / Pflege und medizinische Berufe (ZB2/PMB)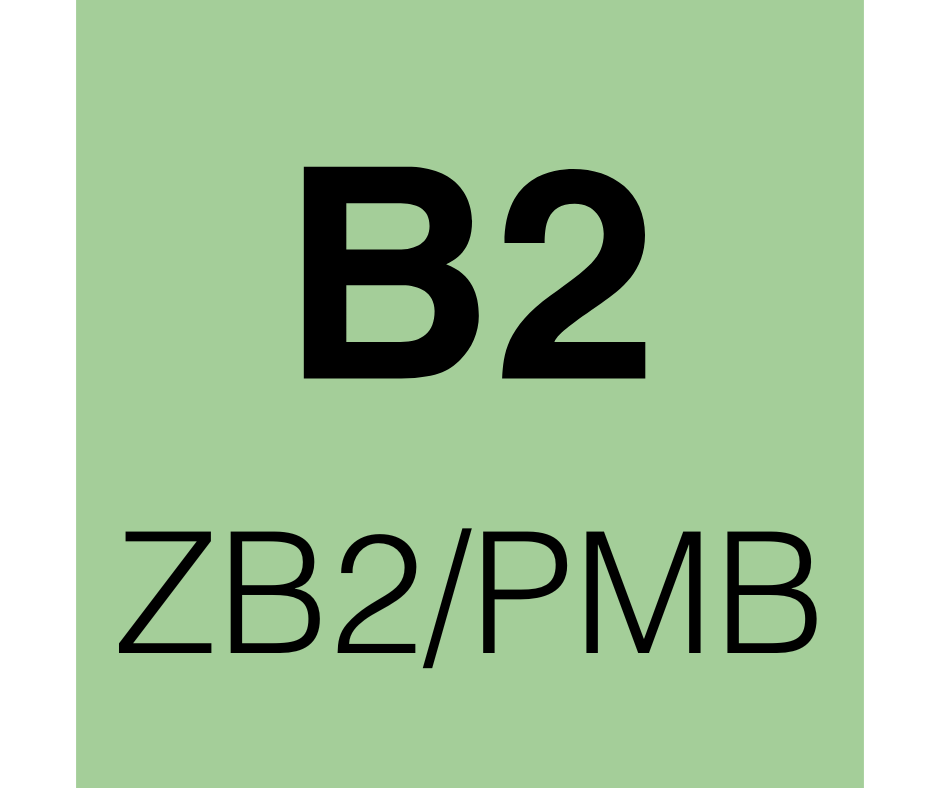 Exam target
ÖSD Zertifikat B2 / Pflege und medizinische Berufe
From 2024, the ÖSD will also be offering a separate ZB2 variant for the field of nursing and medical professions worldwide. This examination is designed for adults aged 16 and above who work or intend to work in nursing professions. Similar to the ÖSD ZB2 exam, the Zertifikat B2 / Nursing and Medical Professions consists of two modules: Written exam (reading, listening and writing) and Oral exam (speaking).The test formats are mostly the same as the ÖSD Zertifikat B2 exam, with only a few exceptions. However, the topics and content of the exam are based on typical professional situations in nursing and elderly care, and in hospitals in the German-speaking countries (Germany, Austria, Switzerland, South Tyrol).
For preparation, you will find a first sample test here (subject to minor changes).
Exam Preparation
No matter when, no matter where – with our tools, you can prepare for the ÖSD exam at any time.
Model Set
Sample exam as download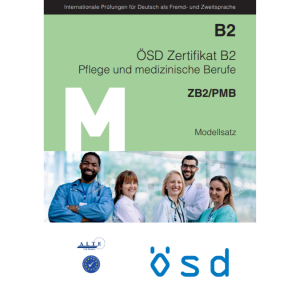 This is what an ÖSD exam looks like.
Practice reading, listening, writing and speaking using the worksheets.
Simply download the task sheets including solutions and audio files.

Download
Digital Test Training
Model set for online practice
Take a look at how an ÖSD exam is structured.
Check out the solutions in the Reading and Listening subtests.
Write your own texts during subtest Writing and compare them with examples.

Training starten
Practice Material
More info, more examples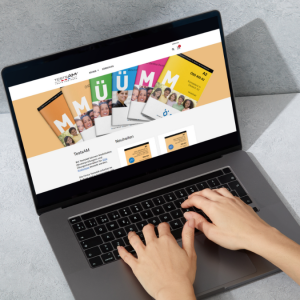 Model set + 3 practice sets including solutions and audio CD.
Exam comments, solution tips and exam info.
The practice book ÖSD ZA1 is available in several languages.

Zum Webshop
Exam administration
The examÖSD Zertifikat B2 /Pflege und medizinische Berufe comprises two modules: the Written exam (Reading, Listening and Writing) and the Oral exam (Speaking). These modules can be sat and certified individually or taken in combination. Candidates who have taken and passed one module will receive a single copy of a certificate for the module taken. If both modules were successfully completed within a year, at the same exam centre, candidates will be entitled to receive a single copy of a full certificate listing all completed modules.
The exam will be carried out by two licensed ÖSD examiners who subsequently mark the candidate's performance. Here you can find the Exam Guidelines and the Terms and Conditions for Exam Administration.